This weekend I made a weekend trip by train to Blekinge and of course took the opportunity to be a little extra attentive to what it is like to travel by train and travel overall in these times. Just whether it's good to do weekend trips right now, I've already written about in another reportage – check it out here. (Summary: Yes, if you are healthy, do not belong to a risk group and skip places with a lot of people, I interpret all the information as that it works well). Now set out on what it's actually like to make a weekend trip by train under the prevailing Covid-19 mode.
Weekend trip by train to Blekinge
The train to Blekinge takes 5.5 hours and I had booked tickets for the train that went 10.20. After working from home for a few hours, I took the bike down to T-Centralen last Friday and had planned to buy with me lunch – the food in some of the restaurants at Central Station (e.g. Icha Icha) is both taser and cheaper than the one on the train. But by 10:00, no restaurants had opened so I went down to coop in T-Centralen and picked up a salad.
The central station was pretty empty on people, but not completely deserted. Given that SJ has reduced the number of departures considerably, I had almost expected even fewer people.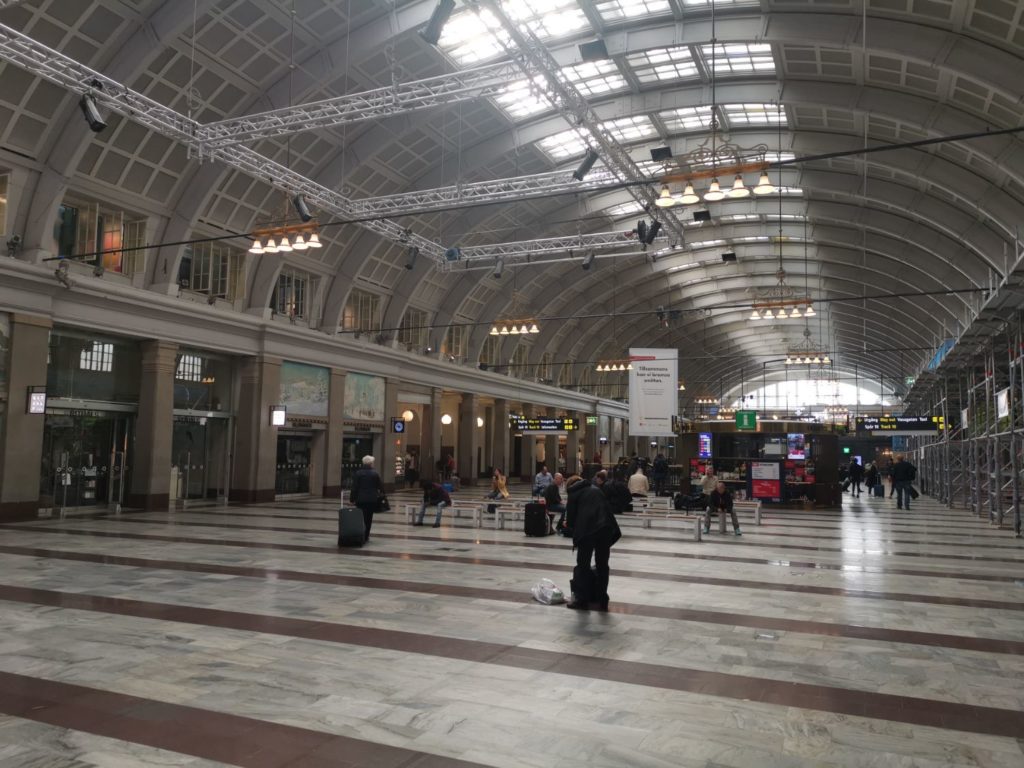 Empty seat next to you on the train
From 22 April you can only book a window seat on SJ's train that requires a seat ticket. The place next door is not bookable so you should get some extra distance to the nearest neighbor. These rules apply until 31 May.
I didn't just have an empty seat next to me. I also had empty seats in the row behind, in front, on the side – yes the whole carriage was empty and although it came on a little more passengers along the way it was very airy and few passengers.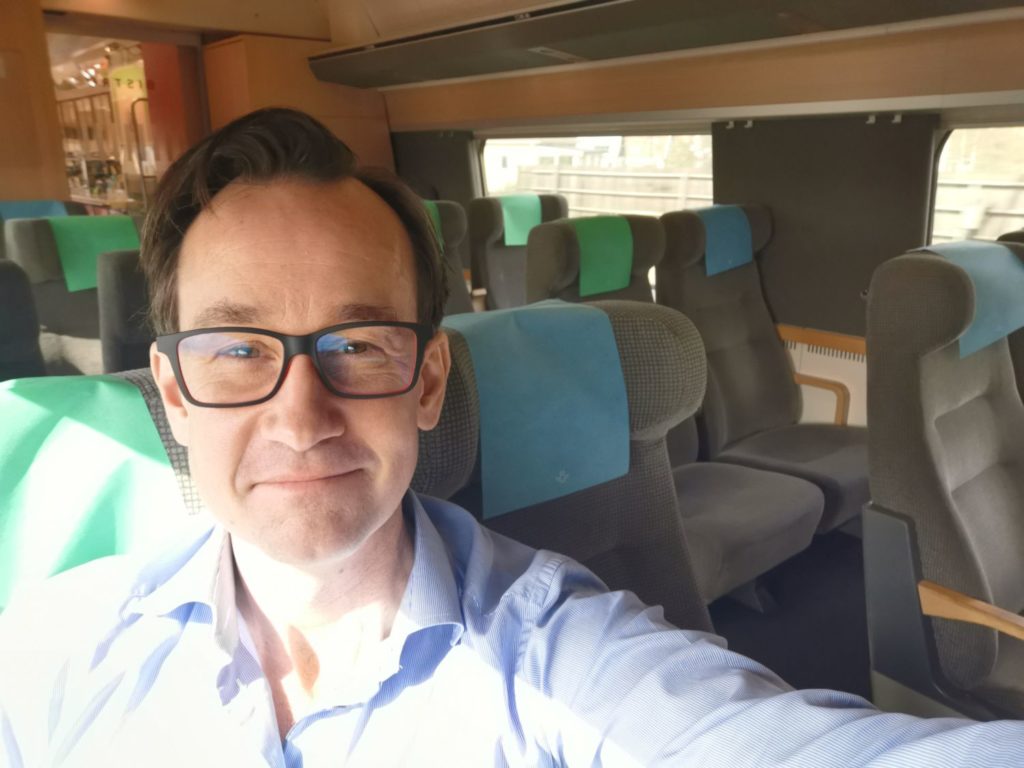 Travelling by train instead of flying down to my friend in Blekinge took longer – 5.5 hours – but what a productive journey. I was able to work efficiently all the way down, from I went on until I got off. With SJ's high-speed train from Stockholm also quickly wi-fi.
Yes, except for a change in Hässleholm where I had to run like a fool to catch the connecting train – when the train from Stockholm was ten minutes late – but I had time! On the last stretch, however, the internet was more wobbly.
Arriving in Blekinge – Safari, boat trip and whisky tasting
The friend I was going to visit lives a quarter of an hour from the small town of Bräkne Hoby where there is a railway station. There I was picked up by car that we took to Eriksberg where we started the weekend with a safari trip, dinner and overnight stay – read more about it here. Physical distance at the hotel of course. The tables at the restaurant were far from each other, it was table service instead of buffet breakfast and we were all ourselves in sauna and bath.
The next day we started with sauna and whirlpool before we had breakfast. Then we took the car to Järnaviken which is only 15 minutes away and took a boat over to one of Blekinge's most beautiful islands – Tjärö. Read more about it here. Here too, of course, it was easy to stay at least 2 meters away from all the other people :-).
We then continued home to my friend where I got a tour of their new house and associated grounds before we cooked dinner, ran a really good whisky tasting that he had planned and had such a nice evening together!
Sunday started with a long brunch before I was driven back to Bräkne Hoby for the train ride back. Also this time I bought with me a salad to have for lunch on the train. And it was lucky – because on this train the bistro was closed due to staff shortages. So the tip is really to bring everything you want to eat and drink if you are going to take trains in these strange times.
Treat yourself to a weekend trip by train if you are healthy!
So glad that the weekend trip happened, although it was a different arrangement than it was first intended. I can really urge more people to do the same. Take a train or car and explore lovely places in Sweden now that you can't travel abroad. But stay at home if you are sick or belong to a risk group! In this way, we are all doing what we can to ensure that the crisis does not also take out all the restaurants and hotels in this country. And At least I get an awful lot of energy from changing the environment from time to time!