Tjärö is regarded as one of Blekinge's most beautiful islands and we took the opportunity to go out after the stay at Eriksberg, which is close by. To get to Tjärö, you either take your own boat or m / s Tjärö goes from Järnaviken. During pre-season the boat runs every two hours, during high season at least once every half hour. A lovely boat trip over, which could have been longer!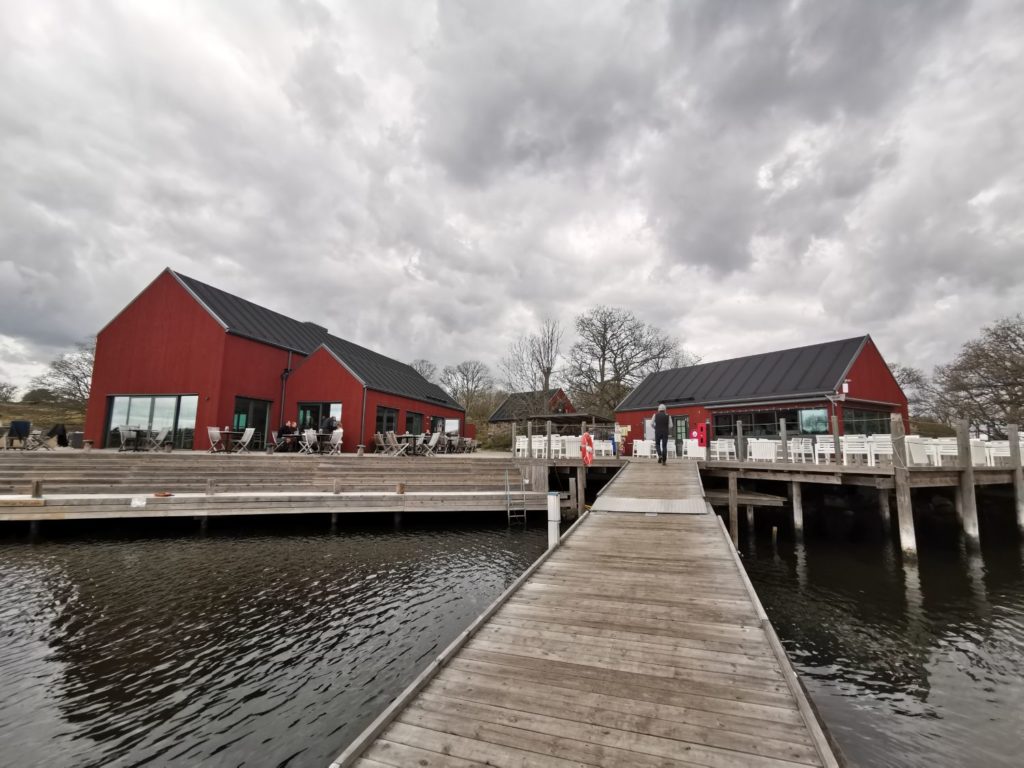 Lunch at Tjärö Krog.
Arriving at Tjärö we started with lunch at Tjärö tavern, which is located at the guest boat harbor. Today's lunch this day was "Wallenbegare" which was totally ok (150 sek). Rustic, well-prepared home cooking. We ate indoors, but then had a cup of coffee at their outdoor terrace when the clouds dissapeared.
Jumping cliffs, meadows and beech forest
The whole of Tjärö is a nature reserve with a rich plant and bird life. Here are nice places to sunbath and a high 12 meter high jump cliff – the "death cliff" at Korpaberget. Something my son who loves tojump from high rockswould love! The rocks are interspersed with beech forests, meadows and pasture. There are also picnic and barbecue places if you bring your own food.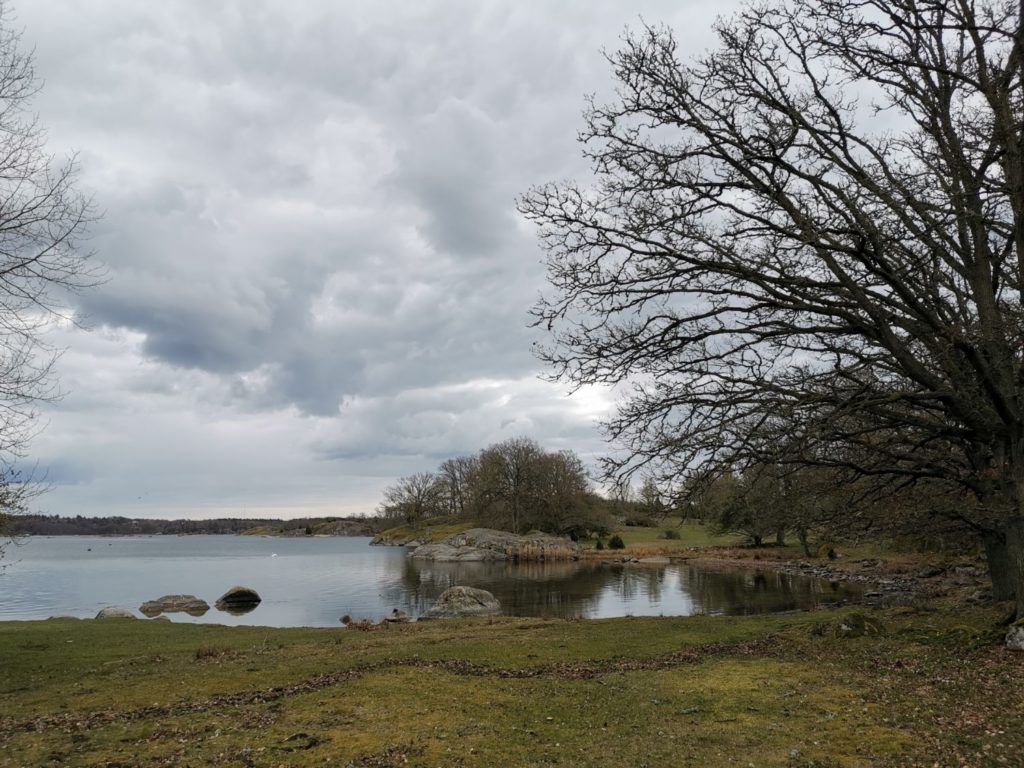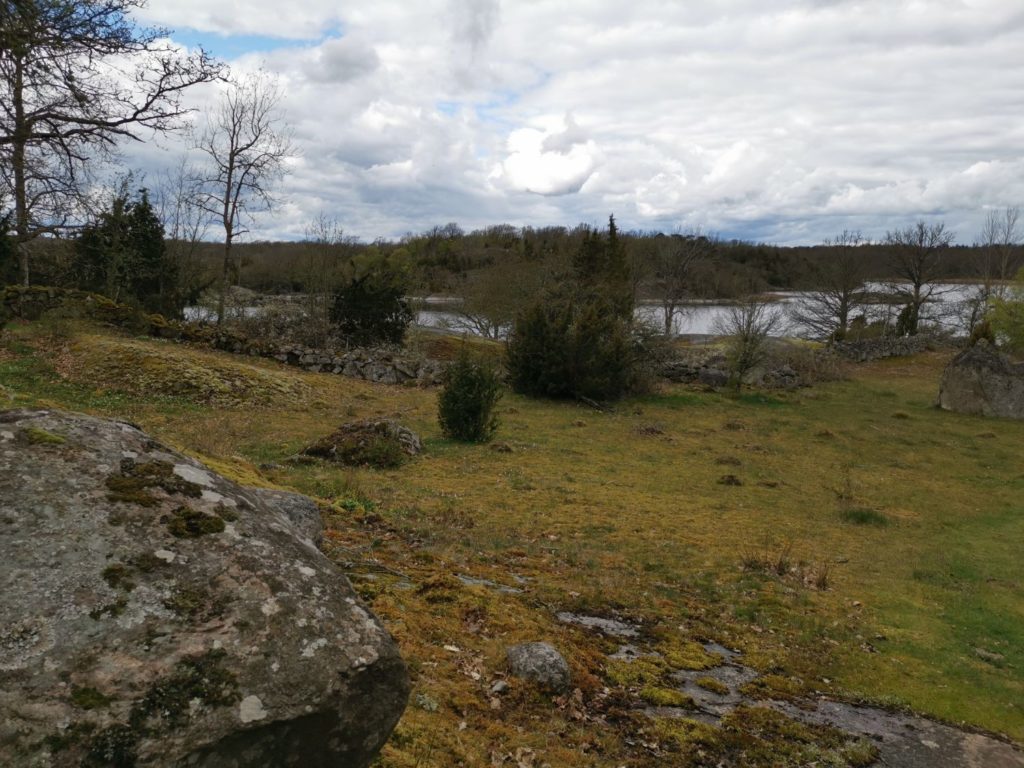 On the island are several old red wooden houses that used to be homes for the families who worked on the island. Nowadays they are simple hostels that are rented out by STF.
Hiking trails on Tjärö
There are two excellent hiking trails on Tjörö which are part of ARK 56. We took the blue, which is 1.5 kilometers on the northern part of the island, clearly marked with poles along the way. If you have a little more time there is also a yellow trail of 3 km on the southern part of the island
After a couple of hours we bought the ticket home – 90: – t / r, which is paid before traveling back. Obviously an excursion I can recommend if you go to Blekinge this summer! The island is open from April 24 to September 27, 2020. Read more at Tjaro.com
More things to do in Blekinge